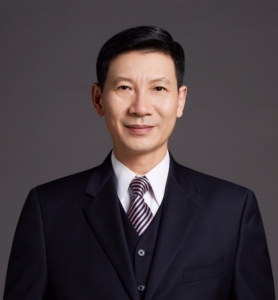 Charles Wang is a partner and the Chair of our Asian Pacific Practice. He has over 25 years of legal and business experience both domestically and internationally. He has represented Fortune 500 companies and multinational banks and other financial institutions in complex international transactions. Mr. Wang specializes in structured finance, international trade, mergers and acquisitions, joint ventures, commercial litigations, alternative dispute resolutions and general corporate law matters. Over the past decade, Mr. Wang has built a vast network with prominent Chinese law firms in areas involving intellectual property protection, divestment from China, direct investment, joint venture dispute, exit strategies, etc. 
Before joining our firm, Mr. Wang had a distinguished legal career as a capital markets partner and the chair of Asia practice at a prestigious New York based international law firm, where he received the Burton Award of Legal Achievement in association of the US Library of Congress. Before that, he served as of counsel and the head of China practice at a prominent Washington DC based national law firm, where he acted as the lead counsel in the largest antidumping case at the time.
In addition to his legal practice, he served as the Chairman and CEO of both domestic automotive startups and a multi-billion-dollar international automotive joint venture. He also taught at China's most prestigious Peking University and Tsinghua University law schools, took the position of senior research fellow for China Financial Policy Research Center of Peking University, and served as a legal researcher and lecturer for the International Law Institute of Georgetown University Law Center.  
Mr. Wang also serves as the pro bono general counsel for a New York nonprofit organization fairfencing.org, where he promotes fair competition, transparency, and safe sports in the US fencing community.
Areas of Practice
Complex Business Transaction
Business Planning and Counseling
Direct Investment and Joint Ventures
Divestment and Exit Strategies
Intellectual Property Dispute
Business Litigation
International Trade
Structure Finance
Corporate Finance
Mergers and Acquisitions
Alternative Dispute Resolutions
Other General Business and Corporate Matters
Safe Sports
Bar Admission
Education
JD with honors and LLM, Duke University School of Law, 1999

Master of Arts in Development Studies, Ohio University, 1994

LL.B, Xiangtan University College of Law, China, 1989
Awards